Yes, you read it right. It's time for a freebie!
November, the month of Thanksgiving, is the month to be thankful for all the gifts of abundance in our lives. Well, really, I try always to be grateful for these things, but now is a good time to remember if I've gotten of course.
I have many gifts to be thankful for, and one of them is that I have enough, of some things, at least, to share.
So this month's sharing will be for a
3-coin prosperity energizer
. Read more about them in my
June Tip of the Month
post.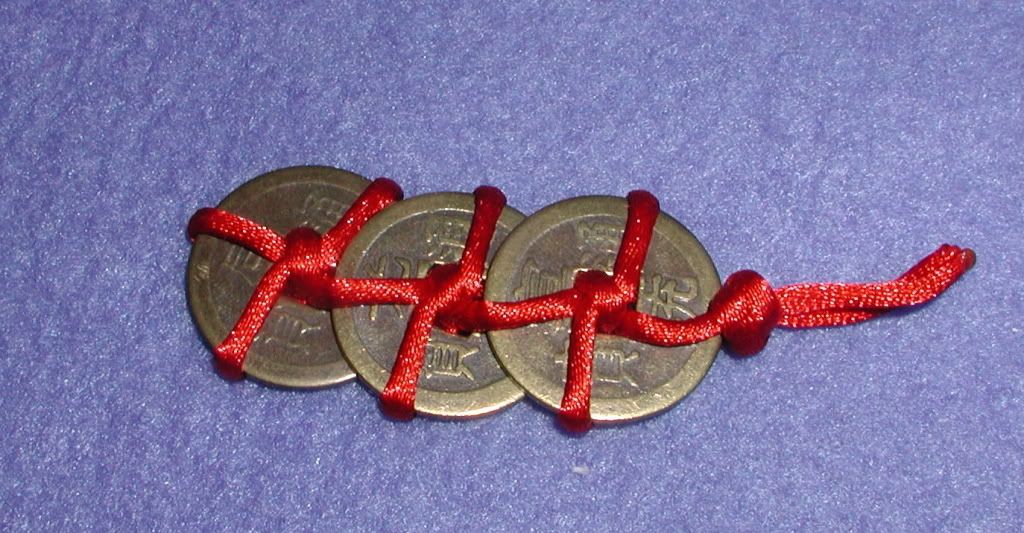 Leave a comment between now and November 30th. I'll draw the winner December 1st. December is a good month to start carrying one of these around in your wallet...since most of us part with a lot of cash then, not a bad idea to start drawing some back in, eh?
Tell you friends!