I have some symbolic pieces and other items leftover from a trade show I worked a year ago. As I pack to move, it seems a pity to move them with me-I really don't want to!
I don't think I'll have time in the next few weeks to photograph and describe what I have, but here's one piece which hangs in my own home that I already have photos of:
Chinese "Love" Character Wall Hanging: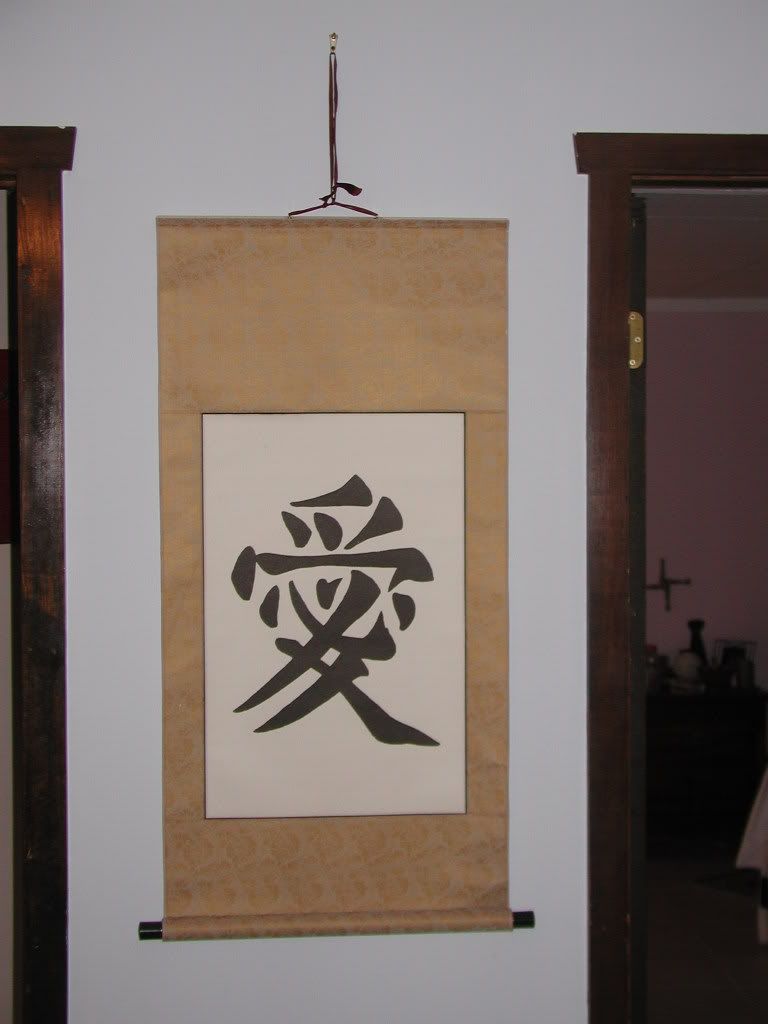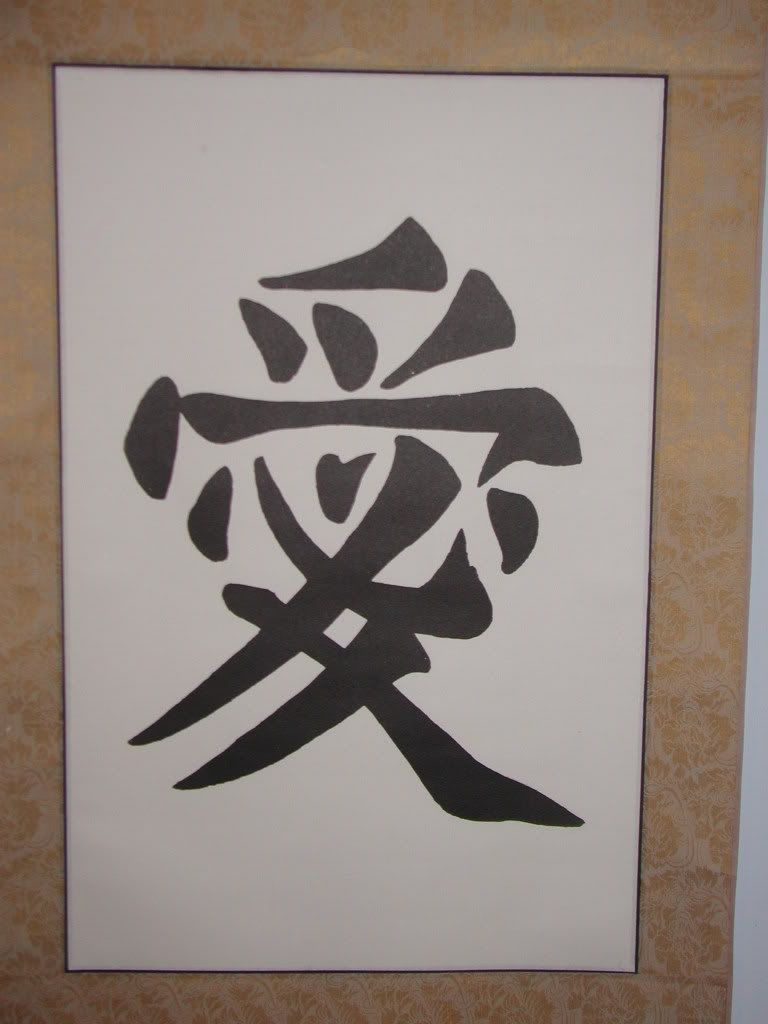 This is a good sized piece, measuring 20.5" wide x 41" long, not including hanging ribbon. It's a parchment style roll with a thin layer of cloth over the paper. Colors are metallic gold and taupe, and are great where Earth and Metal elements are beneficial.
The meaning of this is lovely, as it symbolizes Love of family, marital partner, and friends.
The character's upper strokes represent marriage and the family. The center of the character symbolizes the heart. The lower strokes represent friends. Love of family and friends, along with a romantic heart, are combined into a single character.This wall hanging can enhance any part of your home and can be used in the bedroom or Southwest segment of the home to enhance romance.
I have 6-7 of these, and would love to discount them to $14.99 (USA shipping included). If you know anyone who may be interested, email me and I can invoice you through paypal.
Happy Weekend! First snowfall here!